Services
The Little Red House provides specialized activities based on strengths and abilities, planned and organized by professional staff, that can include field trips and movement therapy classes.
Our participants' health is monitored and medications are administered by a registered nurse. Nutritious and delicious meals and snacks are provided, with attention to special dietary requirements.
Fees
$16/hour
Please call us at (616) 846-5720 for more information.
Scholarship assistance provided by:
Greater Ottawa County United Way
Reliance Community Care Partners
Senior Resources of West Michigan
Veterans Administration
Pet Therapy
Pet therapy is scheduled on a weekly basis as studies prove that people who spend time with pets live longer, have lower stress levels, get sick less, and have lower blood pressure. It also lifts people out of isolation and loneliness. Pets are wonderful "listeners" and provide unconditional love.
Guest Speakers
Community involvement is re-established as museum docents, guest speakers, school children and local entertainment interact with participants at The Little Red House on a regular basis.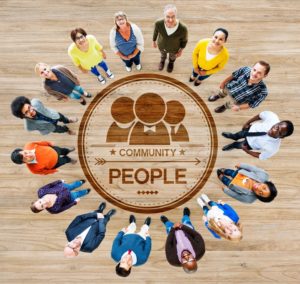 Socialization
Once at The Little Red House, participants experience socialization and a decreased sense of isolation as they interact with friends who possess a wide range of cognitive and physical capabilities. A sense of purpose is renewed as friends help friends navigate a variety of activities designed to challenge the mind and body and renew the spirit each day.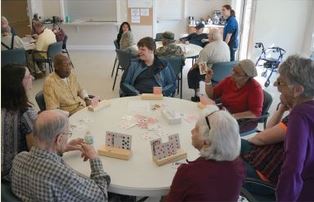 Personal Grooming & Care
Personal grooming and activities of daily living often become a difficult task for many of our participants. The Little Red House provides the opportunity to receive professional assistance with a shower, shave, and oral and nail care – even a haircut on a regular basis. Personal dignity is restored and a renewed sense of pride follows.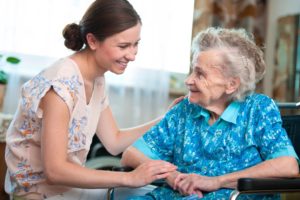 Medical Care Assessments
Physical, cognitive and medical care assessments are performed continuously as a registered nurse monitors all aspects of health and well-being. A staff of licensed Certified Nursing Assistants provides a care ratio of 1:5, assuring each participant receives personal care and attention. This attention not only provides the roadmap for individualized care, but helps to eliminate premature and/or inappropriate facility placement.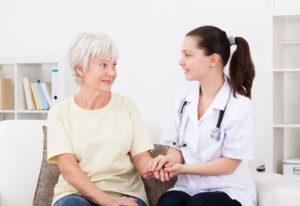 Meals & Snacks
Nutritional meals are provided through a contract with AgeWell Services.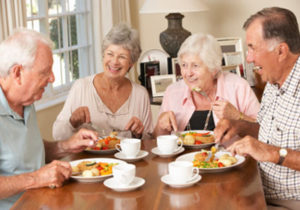 Movement Therapy
Physical movement is facilitated during many activities each day. A certified Movement Therapist facilitates hourly sessions at least three times weekly. For many participants, this is the only form of exercise they receive on a regular basis. Studies indicate that physical activity not only preserves current capabilities but may result in increased physical abilities and mental health.