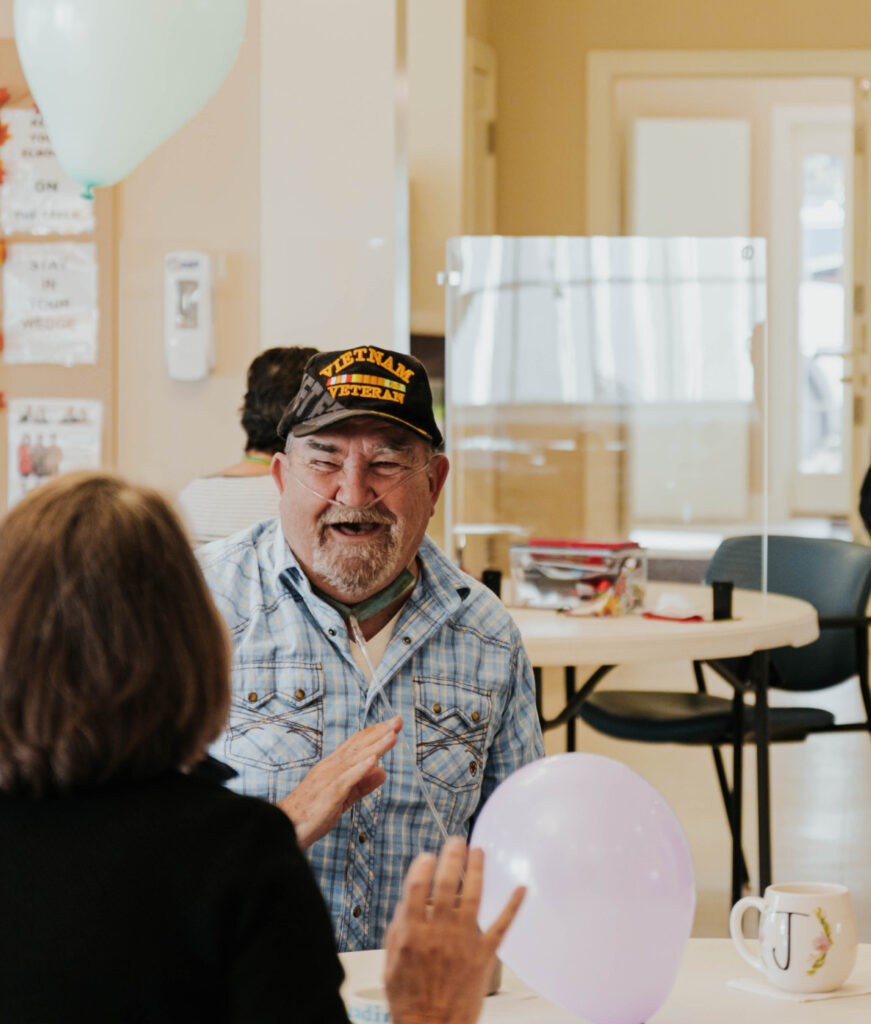 A Home Away From Home
The Little Red House is more than a place that offers daily care for loved ones. We aim to bring happiness into all our guests' lives. That's why we fill their days with activities that keep them active and social. Our goal is to inspire a sense of belonging and enthusiasm for life with experiences that are thoughtful, safe, and fun. Together, our participants:
Socialize and Make Lasting Connections
Engage in Daily Stimulating Activities
Share Nutritious Meals and Snacks
Stay Active with Movement Therapy Classes
Receive Individual Health Monitoring
Have Access to Personal Care Assistance (Bathing & Showering)
Adult Day Services Bring Possibility to Life
Many adults wish to "age in place" in their current homes but cannot be safely left alone during the day. The Little Red House is an ideal, affordable alternative that provides daytime caregiving support for those who are not yet ready for full-time assisted living or skilled nursing care or who may desire a social outlet. With the attentive care we provide to participants and the much-needed respite we offer caregivers, we are a welcomed solution along the continuum of care that can often help delay the need for long-term care.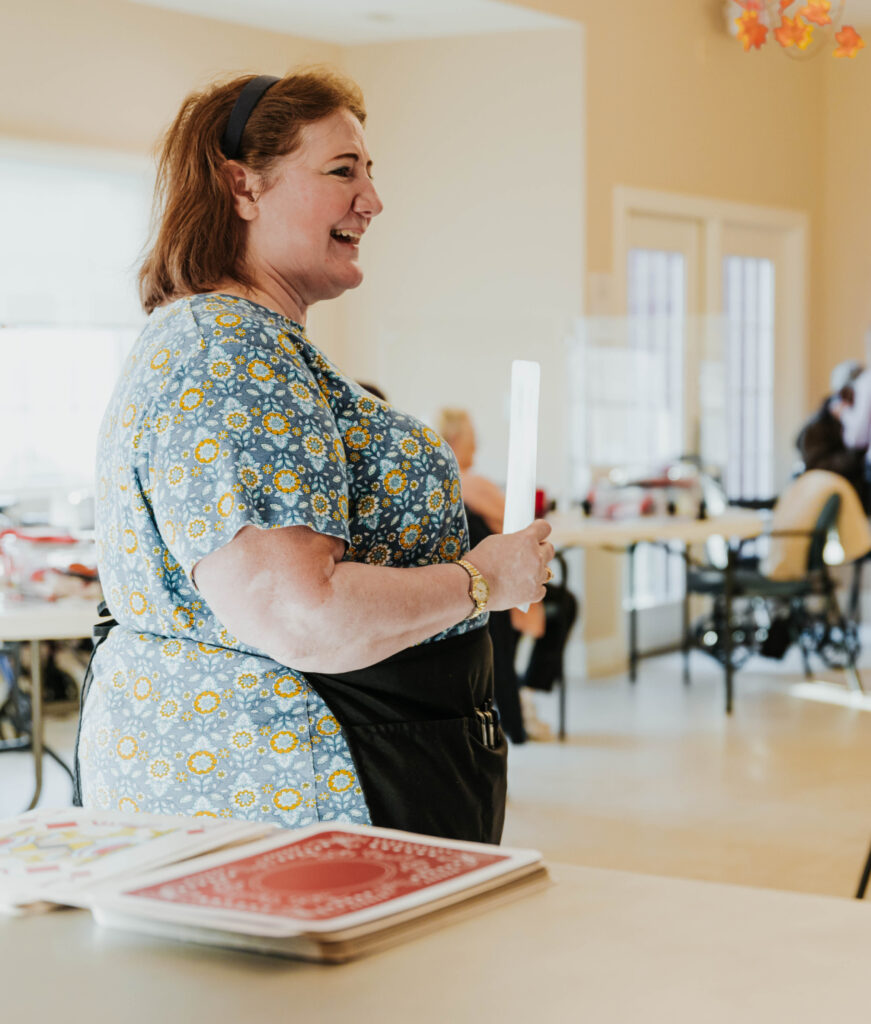 Is The Little Red House Right For My Loved One?
We know that caring for our loved ones can be overwhelming. That's why we're here—to provide much-needed support and respite for caregivers. When you partner with The Little Red House, you can rest easy knowing your loved one will be cared for with the same compassion and dignity you would give them.
We offer a welcoming place for adults who may be socially isolated, providing them with stimulating activities and opportunities for companionship. Our person-centered approach ensures everyone is treated as an individual with dignity, compassion, and respect.
---
Consider our services when your loved one:
Can no longer structure his/her own daily activities
Cannot be safely left alone due to Alzheimer's disease, dementia, and other limitations
Feels isolated and desires social connection
What others are saying
"The staff at The Little Red House were so compassionate and loving toward [my Dad], and this was a great feeling to know he was well taken care of when not at home. The added bonus was knowing that my Mom was going to get some time to herself to do what she wanted to do. Taking care of a person with multiple diseases was taxing on her. What a blessing it is to know that this is a local service in our Tri-Cities area."
"As old as I am, I'm still learning something different every time I come here. We play games, we sing, we exercise, we enjoy meals together. I've met a lot of wonderful people here, and I consider them friends."
"[The staff] are compassionate and courteous, treating everyone with respect. It really helps me have peace of mind. It's a matter of trust. I have confidence in them and how they treat my dad and all the other participants. I don't know what I'd do without them."
"It was fortunate we found this place so I could continue with my job. And my mom has really flourished here… The Little Red House has given my mom a purpose and a reason to get up in the morning. She has a meaningful place to participate in life again."
Want to see more?